Kill type rat traps.
Rat-Traps.co.uk offer many types of kill rat traps wooden rat trap, metal rat trap, plastic rat trap, fenn type rat trap and electronic rat trap.
Our standard wooden rat trap is best used in pairs for single rats inside houses, garages, outbuildings or stores, simple to bait and set, great for setting in roof voids, under floorboards, cheap enough to be disposable, effective enough to cure the problem.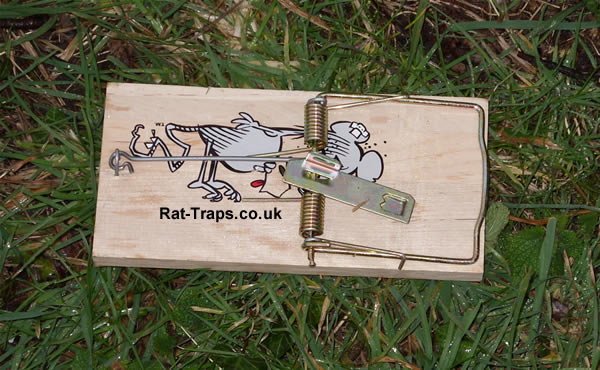 More information on our standard wooden rat trap
Metal Rat Trap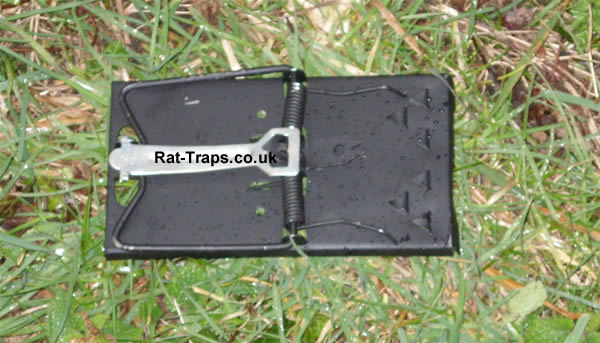 Self setting metal rat trap
Eradibait rat killer.
Eradibait kills rats, Eradibait kills mice
Rat bait box, rat poison baiting station, simple and inexpensive rat bait box.
Use inside or outside, low profile design, fits under pallets or floor boards.
Ideal for use with normal rat killers, rodenticides or EradiBait which is not a rat posion BUT does kill rats